TPE Turku Pelti ja Eristys
Pasi Räty / CEO interview
"With a relaxed feel, but professionally."
TPE Turku Pelti ja Eristys offers its personnel varied metal industry tasks from design to installation. The family company invests a lot in training, and the staff is allowed to develop themselves and their work. CEO Pasi Räty thinks the house has a good spirit and a professional attitude.
– My father Esko, started the company on February 1, 1984, when I was 14 years old. You could say that I have been working at the company since from the beginning. I remember the date well because it happens to be my birthday, Pasi Räty says.
Pasi Räty took over as CEO in 2005, but practically, he had been leading the company for several years before that. Before that, he played hockey as his profession in Pori, Kalajoki, Kotka and for a few years also in Germany.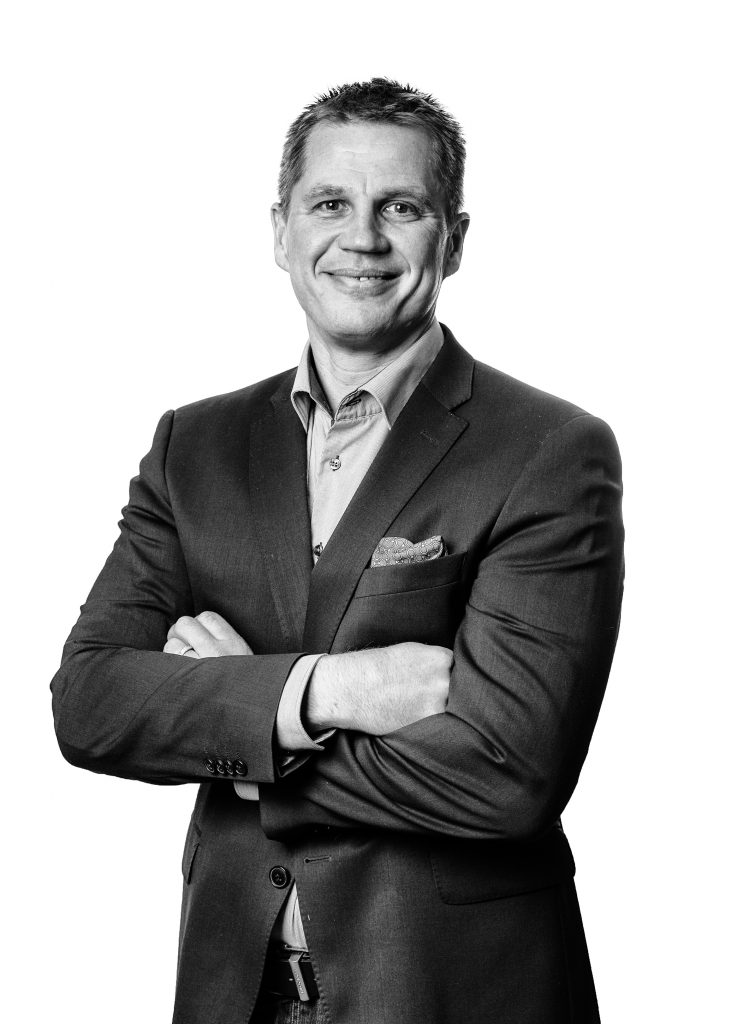 A lot is invested in education
TPE Turku Pelti ja Eristys is mostly looking for management and design experts as well as production professionals. These positions are a valued side of the building skills and training, for example, a suitable builder or Engineer. A production-side worker may have a construction or metal vocational education as well as any other professional educations, but it is not necessary.
– The experience gained through the long line is also going well. We train a lot of our staff ourselves, and the work also teaches. The most important thing is that the person is willing to learn and develop themselves and comes with a good attitude. For us, it means that you can work with a relaxed and happy feeling while producing work professionally and thoughtfully, Räty emphasizes.
The excellent atmosphere is indicated, among other things, by the fact that the employment relationships are long. Half of the staff have been with the company for more than ten years. At the moment, about 70 people are our own staff, of which about 20 are office employees and the remaining approximately 50 employees are on the production side. In addition, we do a close collaboration with about 250 employees of the subcontractors.
Versatile work and a secure job
TPE Turku Pelti ja Eristys' sales are approximately 20 million euros. The company specializes in sheet metal, facade and steel construction work for larger and more specialized projects. There are construction sites throughout the Southern Finland region, with an emphasis on Southwest Finland and the Helsinki metropolitan area. Recent major destinations have been the Red and Tripla shopping centers in Helsinki and Helsinki-Vantaa Airport.
– We also believe in long-term work in hiring staff. We are not looking for people for one project, but for a long employment relationship. We are a family business of over 36 years that is continuously growing and evolving. We have a pretty secure job, Pasi Räty says.
– The most important thing for us is the competence of the staff. That is why we give a lot of responsibilities as well as the freedom to develop ourselves and our work. As a family business, we make decisions quickly and flexibly without unnecessary bureaucracy.
TPE Turku Pelti ja Eristys provides an overview of the entire metal construction chain, from design to manufacture and installation.
– For example, in a design office, you can see only a small part of the whole. Our work tasks also varied because the objects and the experts working in them are very different.
In the company you also have the opportunity to choose, depending on your situation or preferences where to work. Whether you want to work in Southwest Finland and/or in the Helsinki metropolitan area.
Support for sports and culture
The employment benefit is the Sports and Culture Card, which can be used according to your preferences.
– In addition, we have the InBody body composition meter for free use. It inspires you to move around and take care of your health. Even forming small competitions among the staff. We do many things together, including potluck with different themes. We have a happy and fun team at work, says Pasi Räty.
The whole family involved
Pasi's free time includes exercise and travelling on holidays. The family consists of a wife, son and daughter. The wife also works for the family company, as well as does the son before starting his studies.
– The whole family is involved in the company. However, our Milli dog has the best employment contract: four days free and one working day. She only comes on Fridays to delight the people at work, Räty says.